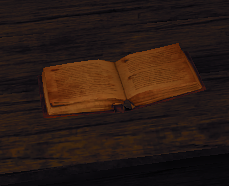 Legendary Items are collectibles found throughout Risen 2: Dark Waters.
The locations of these items will be given to you in a puzzling way while reading books. You will then have to find the locations yourself, by scouting a certain area that is revealed by the description.
Most of the time you can discover these items even without having read the corresponding book and clue to them.
There are a total of 20+1 Legendary Items (one extra via DLC), each giving a different boost in a particular skill or ability.
List of Legendary Items
[
]