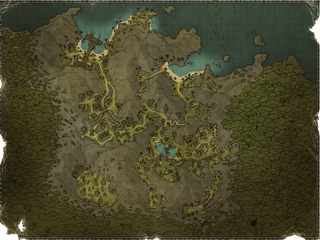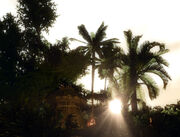 The Inquisition's second base in Arborea after the Sword Coast. And another thick jungle concealing many secrets and dangers.
Description taken directly from Risen 2 official site.[1]
At the foothills of the great unknown lands of Arborea lays Maracai Bay. The bay can be reached only by an avid sailor from the Sword Coast after going west for several sea miles.
The Maracai Bay is the home of the namesake tribe of the Maracai. They have established a protected camp on the island and are dedicated to protecting the country, the secret valleys and the magnificent temples of the ancient world. But now the inquisition has sent their first exploring parties by commander Carlos to the Maracai Bay to explore the mysteries of the island and its various temples. An improvised camp in an old temple ruin welcomes travelers on their way to the bay and the island.
But whose powers forces the inquisition to stay there and can the natives trust the inquisition researchers?
Locations
[
]
Garcia's Ship
Maracai Village
Shaman
Old Camp
Ancestral Grave
References
[
]
<references>